What Is the Difference Between a Pediatric Dentist and a General Dentist?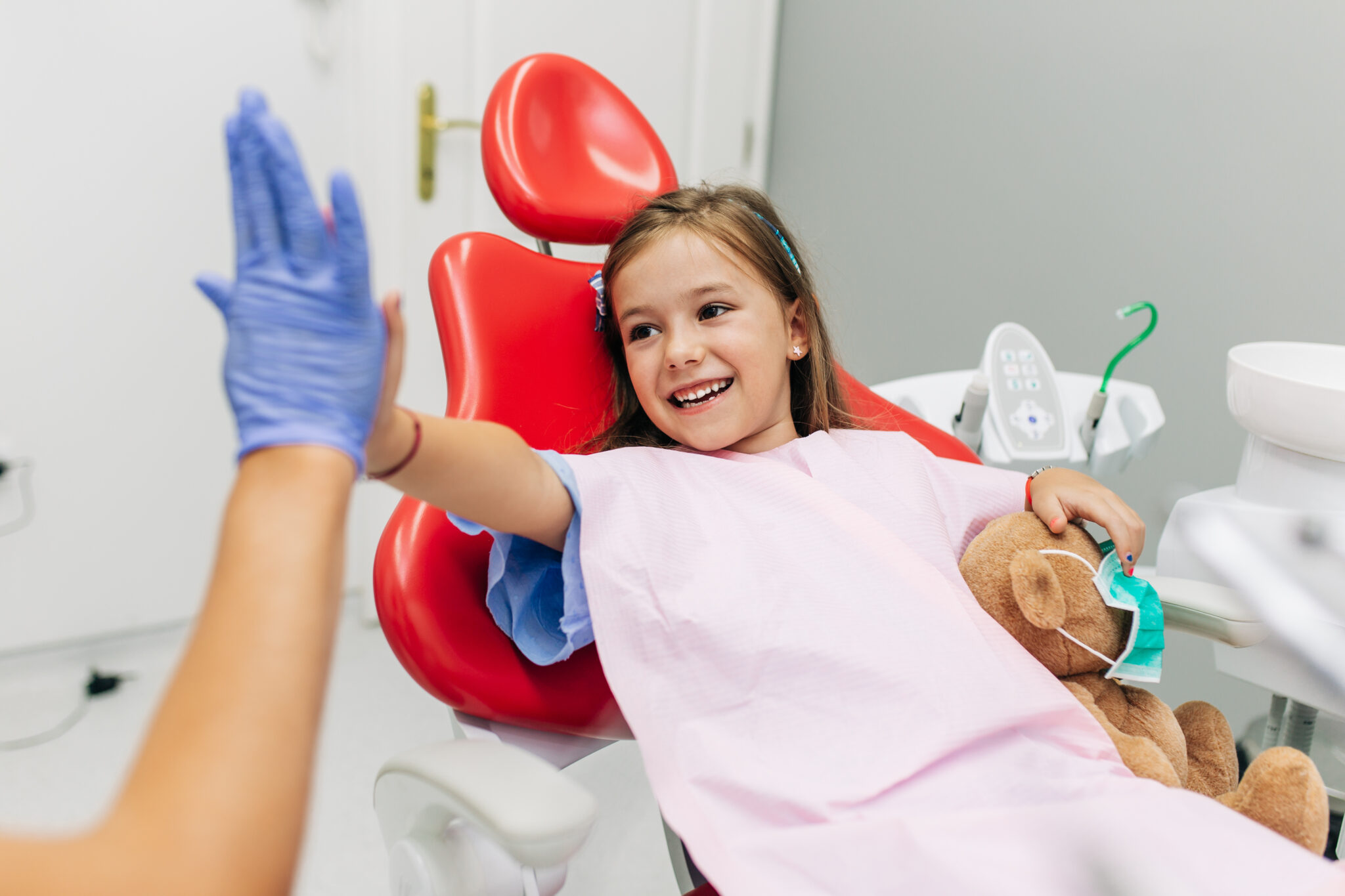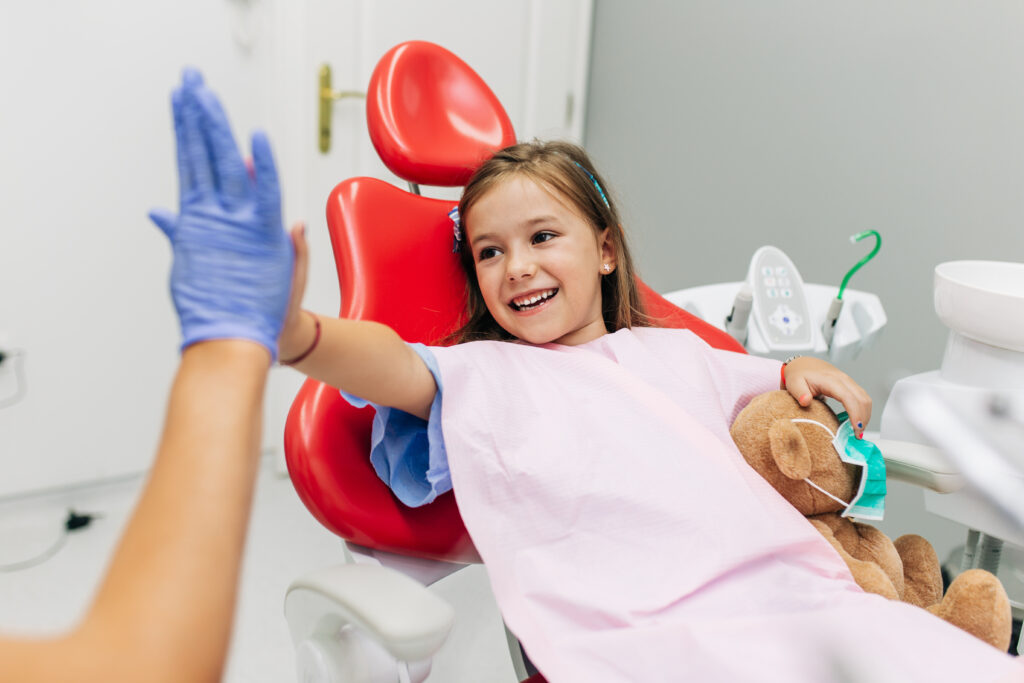 If you've been searching for a dentist for your child, you might have noticed some dentists labeling themselves as "board-certified pediatric dentists," while others call themselves "general dentists" or "family dentists." What is the difference between a pediatric dentist, a general dentist and a family dentist? And what does it mean to be board-certified? Read on to find out! In this article, we will cover the following frequently asked questions:
Educational Differences Between Pediatric Dentists, General Dentists?
"Family dentist" is simply a label some general dentists give themselves to indicate that they are willing to treat both children and adults. In terms of education and training, there are no differences between a general dentist and a family dentist. General dentists, like all dentists, must graduate from dental school and then earn their state dental licenses.
In contrast, pediatric dentists are dental specialists rather than general dentists, meaning that they have completed additional years of training. After graduating from dental school, pediatric dentists complete a two-year residency program. As explained by the American Academy of Pediatric Dentistry, the residency program trains pediatric dentists in "advanced diagnostic and surgical procedures, along with child psychology and clinical management, oral pathology, child-related pharmacology, radiology, child development, management of oral/facial trauma, care for patients with special needs, conscious sedation and general anesthesia."
What Is A Board-Certified Pediatric Dentist?
Board-certified pediatric dentists are pediatric dentists who have completed the additional step of passing both the oral and written examinations given by the American Board of Pediatric Dentistry. Passing the oral examination demonstrates mastery of pediatric dental clinical skills, while passing the written examination demonstrates knowledge of current pediatric dental literature, as well as scientific and biological principles pertinent to the field of pediatric dentistry.
Why Should You Take Your Child to A Pediatric Dentist?
Pediatric Dentists Are Experts on Child-Specific Dental Issues.
Pediatric dentists go through lots of extra training because children experience different dental issues than adults. Just as a pediatrician knows how to address the specific medical needs of children, a pediatric dentist knows how to address dental problems specific to children.
How are children's dental needs different from those of adults?
For starters, a child's mouth and jaws are still developing. As a result, pediatric dentists are trained to constantly ask themselves how their patients' dental issues – and any treatment options – will affect the growth and development of the patients' teeth. Will a dental spacer be necessary after removing a baby tooth to ensure the permanent tooth can come in properly? When should a problematic supernumerary tooth be extracted in order to maximize the chances that the child's other teeth will develop normally? Will this child's bite issues lead to more serious issues, such as tooth loss or jaw problems, later in life? Pediatric dentists know how to intervene early to prevent more serious problems in the future and to use treatment methods that are appropriate given a child's stage of oral development.
Second, the anatomy of a primary ("baby") tooth is very different from that of a permanent tooth. Pediatric dentists are trained to understand the anatomy of, and have lots of experience dealing with, baby teeth. They are also specially trained to perform procedures that are specific to primary teeth or to immature permanent teeth. For example, pediatric dentists are trained to perform pediatric pulp therapy (also called a "baby root canal"), which is a procedure used only on primary teeth and permanent teeth whose roots are still immature.
Third, certain dental issues are seen exclusively or primarily in children. To provide just a few examples, natal teeth (i.e., teeth present at birth) often require specialized care; certain babies born with tongue-tie may have difficulties nursing; and early childhood caries (i.e., tooth decay in children under age six) is an especially aggressive form of tooth decay that can lead to serious complications relatively quickly if left untreated. Pediatric dentists are specially trained to recognize and treat these types of issues.
Pediatric dentists understand child behavior.
Children often react to dental visits and treatments differently than adults. Pediatric dentists are specially trained in child psychology and behavior guidance techniques to help ease the fears of, and create a positive experience for, children with a wide range of temperaments and developmental levels. Pediatric dentists are also trained to educate children about oral healthcare topics using developmentally appropriate language, helping patients to better understand the importance of good oral hygiene and how to practice it.
Pediatric dental offices offer a kid-friendly environment.
Since family dentists serve both adults and children, their office environments sometimes cater more to adults.
Pediatric dentists only treat children, which means their offices are much more likely to be kid-friendly. At Hurst Pediatric Dentistry, our office has been designed specifically to appeal to children. To name just a few of the ways we make our office fun for our young patients, we have
child-friendly décor,
soothing pastel colors,
TVs with kids' movies on the ceiling above each exam chair,
a children's play area,
special stuffed animals used for demonstrating proper brushing technique, and
prizes to reward patients for successful visits.
Visit the office tour section of our website to take a look for yourself!
How Can You Tell Whether A Dentist Is A Pediatric Dentist?
Technically, only true pediatric dentists should label themselves as such, but sometimes the wording used in advertisements can be confusing. If you are trying to determine whether a dentist is a pediatric dentist, it may be helpful to ask the following questions:
Where did the dentist complete his or her pediatric dental specialty training? As discussed above, a pediatric dentist must complete two years of specialty training after graduating from dental school.
Does the dentist treat both children and adults? Unlike family dentists, pediatric dentists are specialists who treat only children.
Is the dentist a board-certified pediatric dentist? Only pediatric dentists can receive board certification from the American Board of Pediatric Dentistry. Board-certified pediatric dentists carry the title of "Diplomate of the American Board of Pediatric Dentistry," and their websites often include this label.
You can search for a pediatric dentist near you using the website of the American Academy of Pediatric Dentistry, and for a board-certified pediatric dentist near you using the website of the American Board of Pediatric Dentistry.
Board-Certified Pediatric Dentist in the Dallas-Fort Worth Metroplex
Dr. Jin Lin is a board-certified pediatric dentist who completed his residency at Boston Children's Hospital through the Harvard School of Dental Medicine. Through this residency, Dr. Lin gained experience working with a wide variety of pediatric patients, including those with Down syndrome, autism, cancer, rare syndromes, cleft lip/palate, craniofacial abnormalities, and dental trauma.
Now, he practices pediatric dentistry in Hurst, Texas, serving children from the Dallas-Fort Worth area, including Hurst, Euless, Bedford, Colleyville, Keller, Southlake, Arlington, North Richland Hills, Irving and Watauga. Come visit him at Hurst Pediatric Dentistry or call (817) 510-6400 to schedule an appointment.
This article is intended to provide general information about oral health topics. It should not be used to diagnose or treat any medical condition or as a substitute for the advice of a healthcare professional who is fully aware of and familiar with the specifics of your case. Always seek the advice of your dentist or other qualified healthcare provider with regard to any questions you may have relating to a medical condition or treatment.