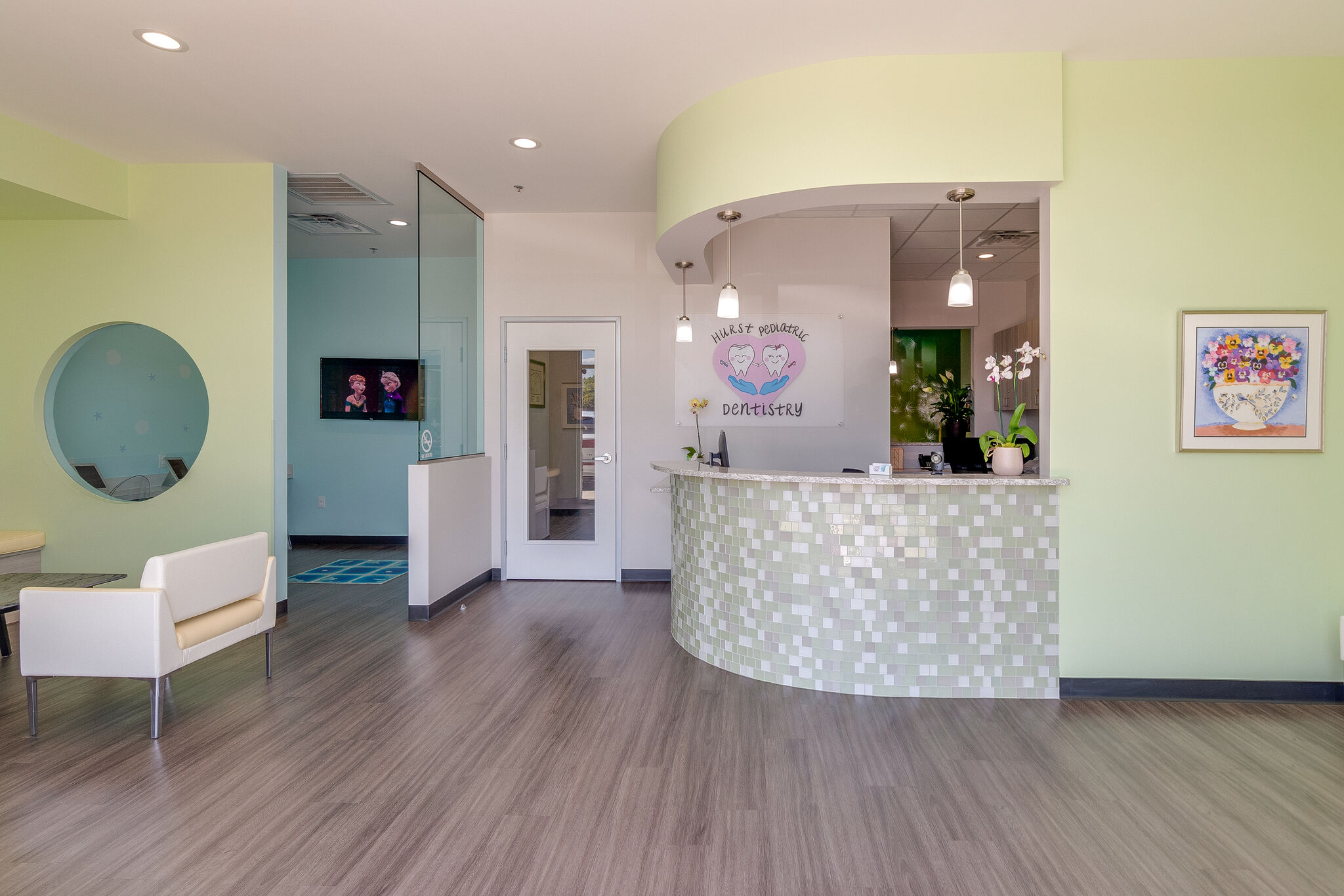 Family-Focused Lobby
We designed our lobby to appeal to both parents and children, with soft colors and decor that is calming, yet fun. A large, circular window connects the main waiting area to the children's play room so you can easily keep an eye on your child.
Children's Play Room
Our play room has a TV with children's movies, iPads loaded with child-friendly games, and colorful, liquid-filled sensory floor tiles to keep your little one occupied before his or her appointment.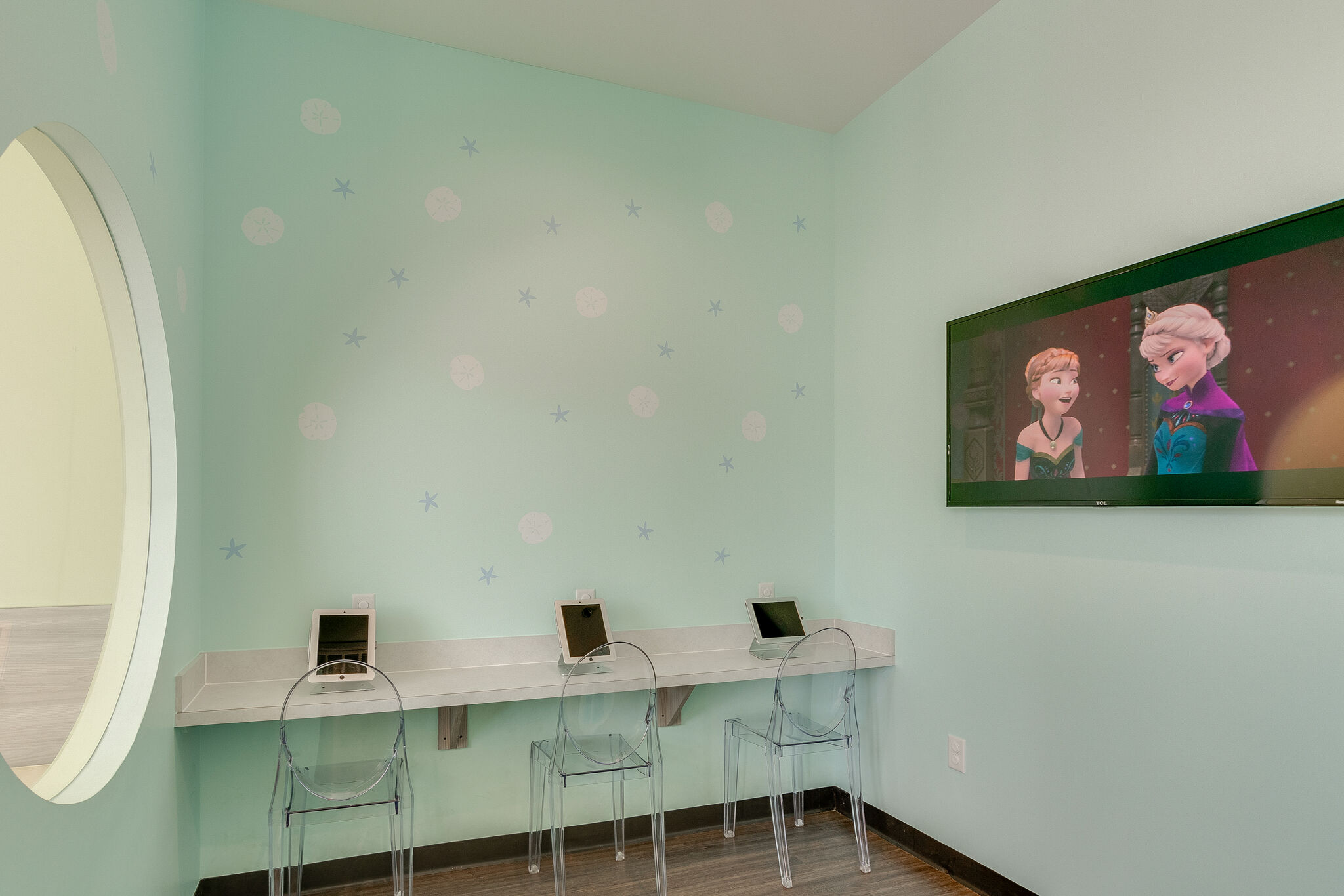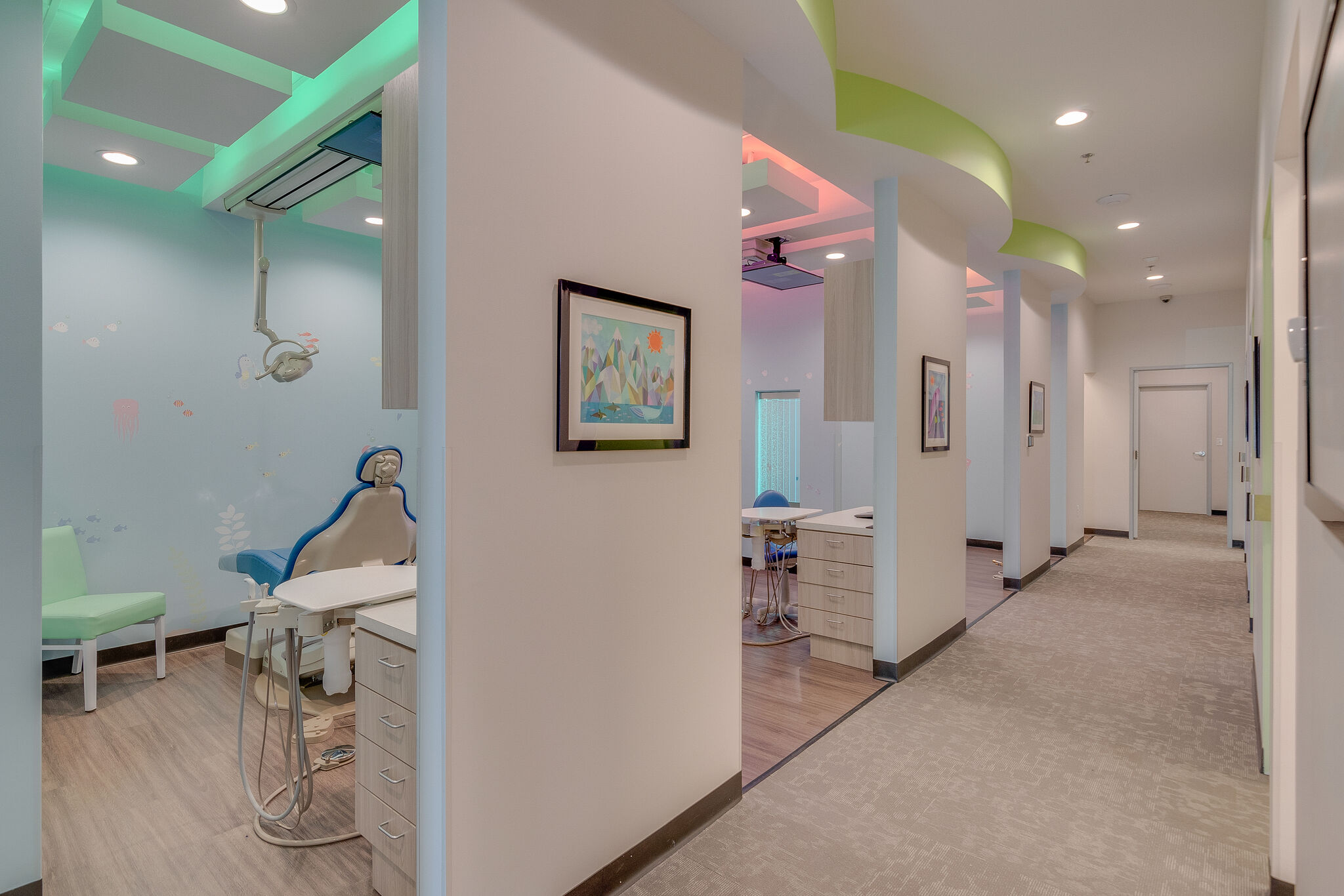 Treatment Rooms
Our hygiene area and private treatment rooms were designed to make your child's visit fun and to provide welcome distractions for anxious patients. We have TVs on the ceiling above each treatment chair, stuffed animals for patients to hug, and plenty of colorful wall decals for children to enjoy. Our hygiene area even has color-changing lights on the ceiling and bubble walls between the chairs!
We welcome parents to join their children in the hygiene area and treatment rooms for most procedures. A chair is available in each room for parents to sit.