Is Dental Sedation Safe for My Child?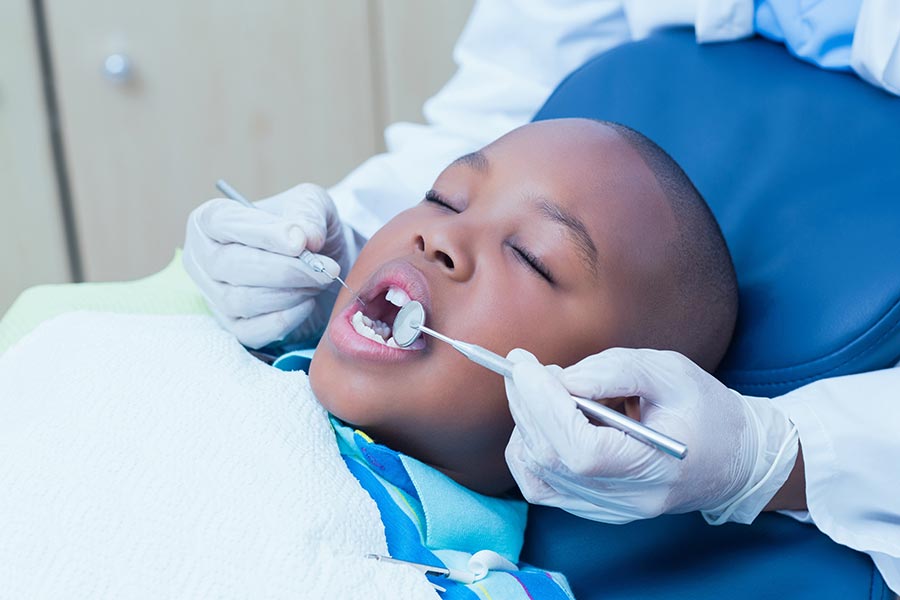 At Hurst Pediatric Dentistry, weunderstand that for many children the thought of going to the dentist mayproduce feelings of anxiety or fear. We strive to change this. We go to greatlengths to ensure that our patients have a positive experience at our office,including by offering dental sedation options to help anxious patients relax inthe dentist's chair.
Is Dental Sedation Safe?
Dental sedation has been shown tobe safe with the right preparation and proper care. At Hurst PediatricDentistry, we take your child's safety seriously. We will work with you (andyour child's pediatrician, if needed) to select the most appropriate form ofsedation for your child. If oral conscious sedation or general anesthesia isselected, your child's vital signs – including blood oxygen level, bloodpressure, and heart rate – will be monitored during the procedure. You can restassured that we will do everything possible to ensure that your child has asafe and positive dental visit.
Types of Dental Sedation
Nitrous oxide. Also known as laughing gas, nitrous oxide is a very safe sedative that allows mildly anxious children to relax while remaining awake and able to communicate with the dentist. Laughing gas is one of the safest options in pediatric sedation dentistry. It begins working almost immediately, and the effects wear off soon after the procedure. If necessary, it can be combined with other sedative agents.
Oral conscious sedation. Oral sedation is a safe and effective option for young patients with higher levels of anxiety, requiring only minimal amounts of dental work. Most children relax and may even drift off into a light sleep, but are easily awakened.
General Anesthesia. In some cases, including where a child is highly anxious or where extensive dental treatment is required, general anesthesia may be the best choice to ensure a safe and comfortable experience for your child. Your child will remain asleep during the procedure and not feel any pain or remember the treatment. If this option is recommended for your child, we will discuss the procedure and the risks involved and explain why we are recommending this form of sedation.
Quality, Comfortable Pediatric Care in Hurst, TX
Contact Hurst Pediatric Dentistry to learn more about sedation dentistry and how it can help your child relax during dental treatment. We are committed to providing a safe and comfortable experience for all our patients. With us, you can trust that your child's smile is in capable, caring hands. You can call our office at (817) 510-6400.